Dodgy Dogs | Original Game
Regular price

Sale price

£25.00

Unit price

per
Dodgy Dogs is brilliantly illustrated with over 50 dogs brought to life by Jean Jullien. The aim of the game is to match the Dodgy Dogs by behaviour or by size until you have no cards left! 🐶 With 15 special cards for extra twists and turns, our super fun game is easy to learn and perfect for all ages.
The ideal gift for families, dog lovers, tabletop game enthusiasts, art and design aficionados and anyone in between!

What's included?

1x Red Pack and 1x Blue Pack consisting of 55 cards each and a rules pamphlet.

One deck of 55 cards is recommended for 2-5 players. For a larger group, use 2 packs shuffled together.
Details & Features

Printed and made in Belgium on Superluxe, poker-sized cards (the really nice ones!) all contained in a premium silk-finished box.
How to play

In each round the aim of the game is to get rid of all your Dodgy Dogs before everyone else, with the maximum score. Players discard cards by matching dogs by Size or Behaviour to the top card on the discard pile. The winner of the game is the person with the most points after 5 rounds.


Visit this page for full instructions on how to play Dodgy Dogs.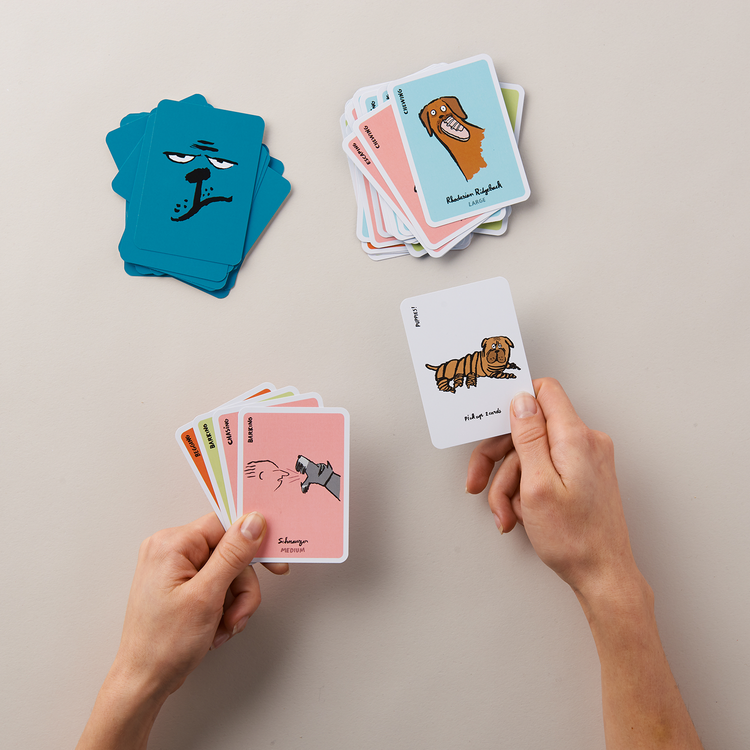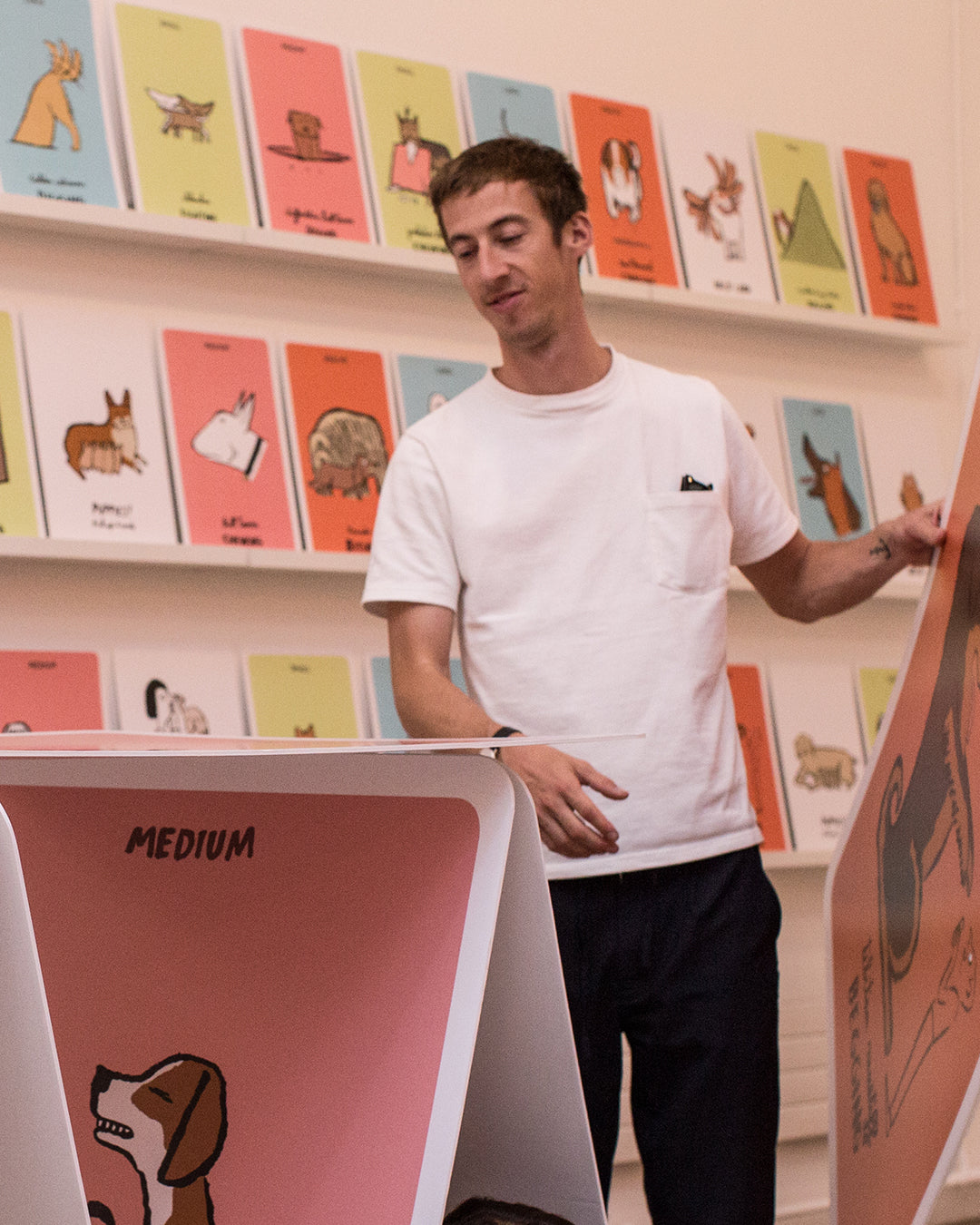 About Jean Jullien
Jean Jullien is a world-famous French illustrator who has worked with the likes of Vogue, New York Times and Amnesty International. Capturing the quirks of life, in all their fun and fascinating forms – Jean's joyous doodling and humorous style is instantly recognisable to all of his fans.
Discover more of their work @jean_jullien