Ring of Fire | Tabletop Game
Regular price

Sale price

£30.00

Unit price

per
Shipping from 25th September 2023.
Ring of Fire stands as the ultimate party card game. Immerse yourself in the captivating world crafted by Inga Ziemele, renowned for her dynamic and vibrant style.
A fiery designed version of the classic drinking game, play the actions of each card and discover a realm of endless amusement (not too endless.. remember to drink responsibly!) Gather your friends and together, let the contagious flames of fun blaze through with Ring of Fire! 🍻🔥

What's included?

The game contains 62 cards (including 5 Fire Cards and 2 Rule Cards), an illustrated Ring of Fire Cup and a silicone Band.
Details & Features

The cards are poker-sized with a water-resistant finish. Our game includes a stainless steel Ring of Fire Cup with a bamboo lid and a recycled silicone Band to safely store your cards.
How to play

The Ring of Fire Cup sits in the middle of the playing area, with the cards spread face down around the Cup to form the Ring. Players draw a card from the Ring, going clockwise in turn. Each card presents an action that must be carried out, with five Fire Cards in there to mix things up!

The game ends when a player draws the 4th and final King, then they have to down the contents of the Ring of Fire Cup.


Visit this page for full instructions on how to play Ring of Fire.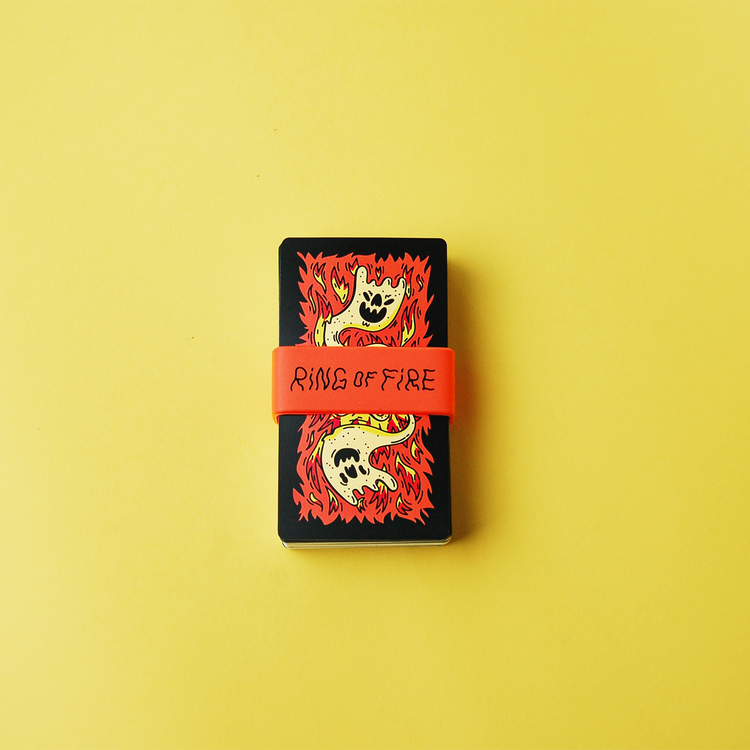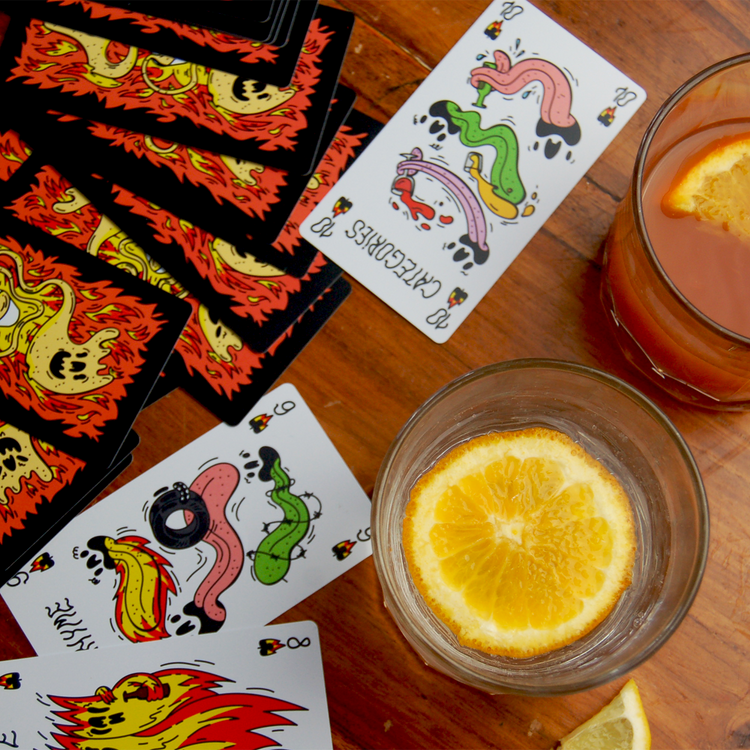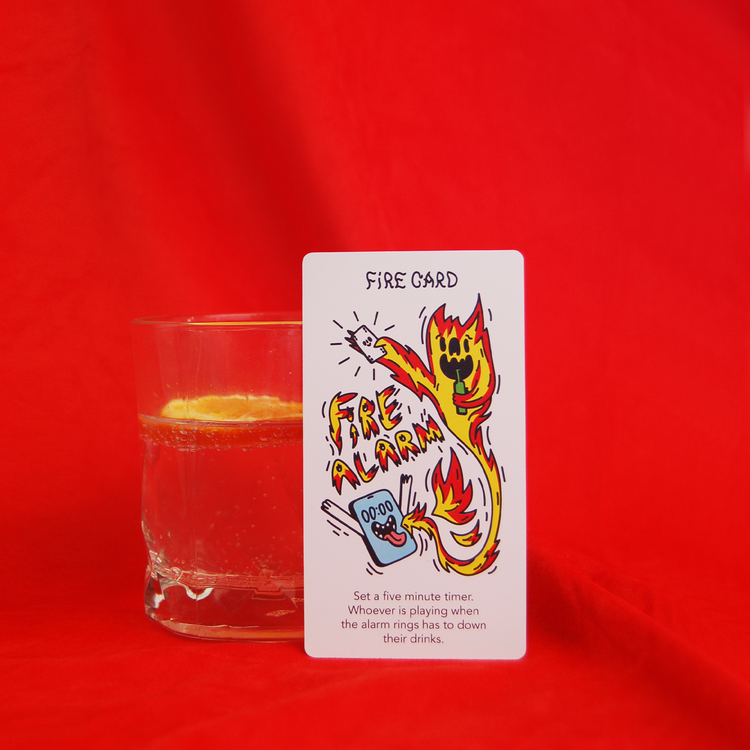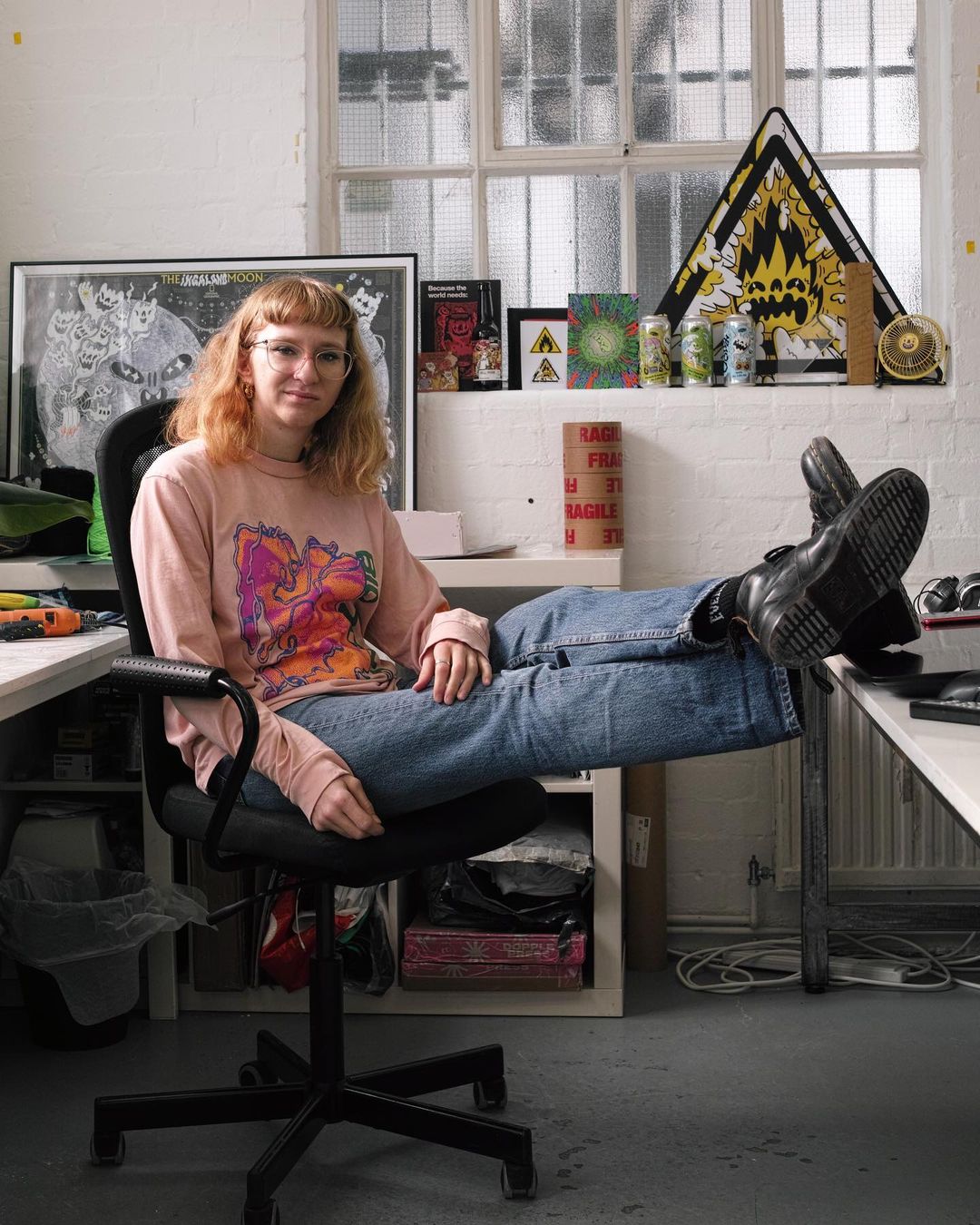 About Inga Ziemele
Meet the talented Inga Ziemele, AKA the Queen of Ingaland. Inga is a Latvian illustrator currently based in London, who graduated from Central Saint Martins in 2018. Her work has charm, wit, and awesome little details you discover upon second or third glance – bringing the fire we were looking for with our amazing tabletop game.
Discover more of their work @inguuuna